The Europe performance outreach
May 2003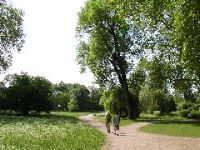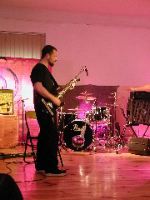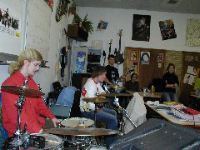 Even though I had not initially planned to, I joined the Europe outreach team for their one-month tour of Poland, Germany, France and Holland; mainly because they needed a drummer. It was quite an experience, and very fun! I present here for your enjoyment (hopefully) some media from that tour. Unfortunately, there isn't much footage of our actual performance. That is mostly because during the performance we were all quite busy performing. So the photos and videos are mostly of things that made an impression on the photographer at the time, and of us relaxing and being generally lazy. Enjoy!
Pictures from Poland
Pictures from Germany
Pictures from France
Pictures from Holland
QT movie, from Poland, 1.2 MB
QT movie, from Germany, 1.8 MB
QT movie, from France, 2.5 MB
QT movie, from Holland, 1.7 MB
QT movie, me drumming, 1.1 MB
QT movie, sillysong, 2.5 MB
Music from Club Zentrum, Stuttgart, Germany
Here are some various things from the Europe outreach tour 2003.
Things may still be added, you might want to check back here every now and then.