This page last modified: Thursday October 21, 2021
News
October 21st., 2021
Please consider supporting cancer treatment for my dear beloved wife.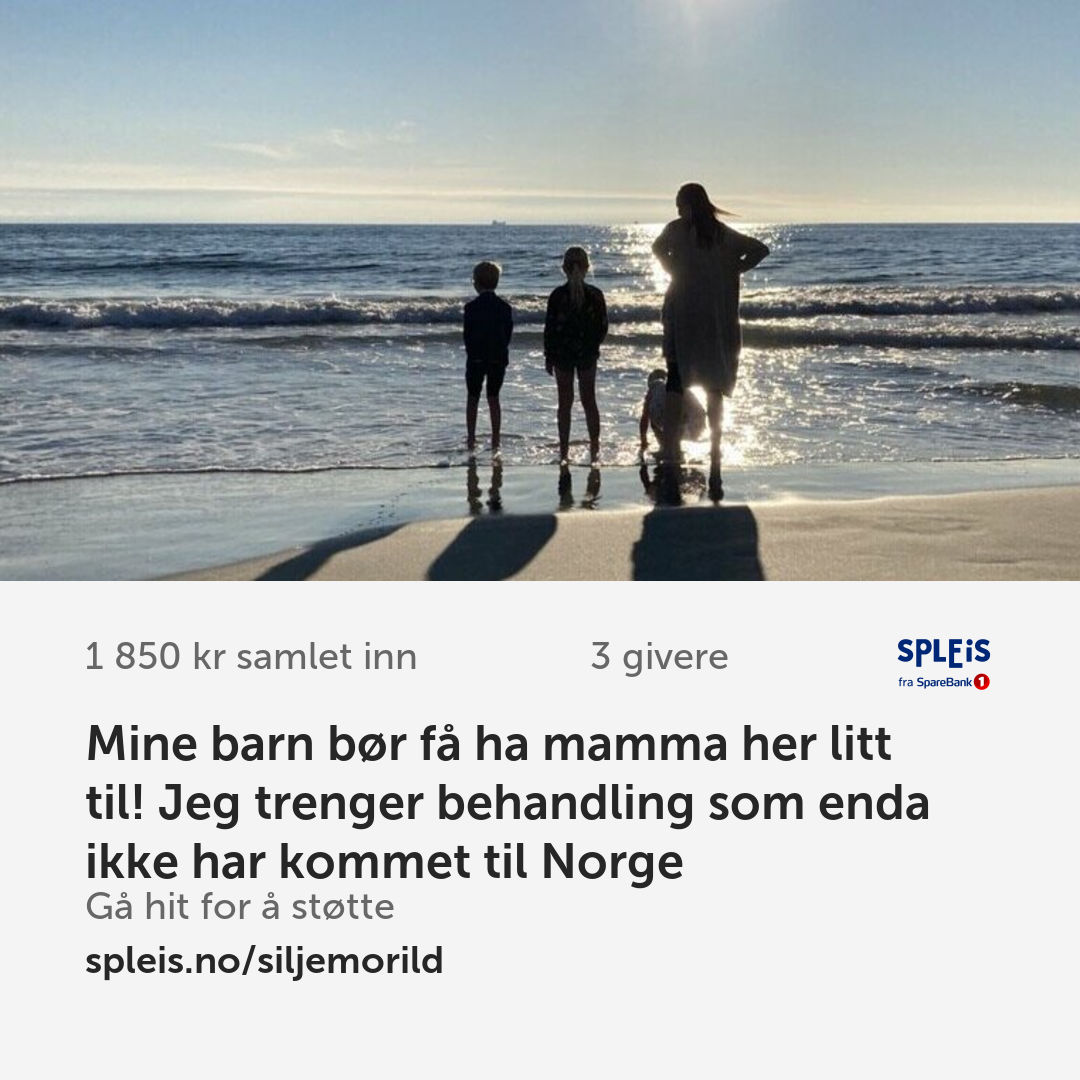 <
April 12th., 2021
Again, apologies for the absence of updates. You may find some new stuff soon though; as I am in the process of building a proper bass guitar. And not from parts this time. Come back in a few months.
November 14th., 2016:
Website updates are rather infrequent, I apologize. But I still answer e-mail, and questions are welcome. Work with electronics is limited to boring stuff at work, but I still hope to catch up with interesting ideas sometime in the future, probably when the kids grow up a bit more.
June 19th., 2012:
Well time flies by, you might say, particularily when life has changed in a major way: on April 30th our daughter Lykke Amelle were born, and we are very happy and very busy! She is gorgeous, of course, and I hope to create a whole seperate web page section for her soon.
December 20th.; 2011:
Happy holidays, merry Christmas etc. It is still long since any sort of meaningful update, and that is because I have been way too occupied with matters not related to music and electronics. To make matters more interesting, my beloved Mercedes had a catastrophic engine failure, which means that most of my spare time is spent changing the engine. And it is slow progress, because I have never done such a thing before. But it is indeed a learning experience.
One very important piece of good news though is that my wife and I, we are pregnant! Expected delivery date is May 12th. We are very happy and looking forward to being parents!
July 17th.; 2011:
Hello again, still nothing exciting going on in the areas of electronics, bass, music or technology, alas. But we have bought a house! And herein I will be able to re establish my workshop, and probably increase the musical activity as well! Good news! Late night now, and rain outside. Must sleep soon. And we don't have our own internet connection yet...
December 26th.; 2010:
Merry Christmas to you! We are in Kragerø these days but will return in time for the new years celebrations. Best wishes to you and yours!
October 22nd., 2010:
Playing at the womens conference in Kristiansand this week-end, together with my lovely wife and a team from Filadelfia, Kristiansand. Good stuff.
August 12th., 2010:
I have uploaded some new photos of the fretless Warmoth bass. Click and view.
July 5th., 2010:
Yesterday was our first anniversary, and a glorious day with nice weather and the first swim of this year in the fjord just outside our apartment. And family visiting, and the first BBQ too. Now it's a week vacation, in Kragerø, which is an excellent city, particularily this time of year. Be well!
February 28th., 2010:
Updates are so infrequent that I need to start posting the year of each piece of news on here. I am ashamed. At least a little bit. There is still snow here in Kristiansand, which is very strange, normally we'll have snow for about one week per winter. This snow has been here since before Christmas, in other words more than two months. And it is still snowing. Global warming, my buttocks! Anyway I'm writing to tell you all that I found out some of my web page, the bit detailning some electronics projects created by one Juergen Haible and built by me, has had their links updated to point to his new site. That was worth a read, wasn't it? I'll be back.
December 24th., 2009:
Merry Christmas! I haven't forgotten about you all, I just haven't had the oppurtunity to update you in the fashion I think you deserve. Christmas is here now, and I hope you enjoy it. I and my lovely wife Silje do. Updates will be forthcoming, as time allows. Cheers!
July 29th.:
We are one! 4th and 5th of July went very well, we had a great wedding. And a very nice vacation afterwards. We're back now though, and I will write something and upload some photos of the event soon-ish. We had a multi-camera video production of the ceremony, and once it had been edited I'll probably share that as well. All in good time though. Come back.
May 30th.
Well, news on this web page of mine has been few this past year, hasn't it. The main reason is that we (that is, me and Silje - my fiancée) have been busy planning our wedding and, recently, moving into our new apartment. Add to that the studies - music production and recording - and my part-time small busiess, there isn't much time left for the sort of activities that this web page has been about. Namely technical stuff related to music and electronics. I'm confident that there will be more of that stuff later, though, as life settles down into new and very nice patterns. So keep checking in every now and then. Suddenly there might be something interesting going on, who knows?
March 4th., 2009:
Some progress has been made on my fretless Warmoth bass at last. It has pickups now, and sounds quite mean and fat. The link is for photos. I'll have some sound clips up sometime soon. (maybe)
December 22nd., 2008: Merry Christmas!
Well it has been some months since last web update. How about that. Not much to say really. I have been studying - music production and recording technology for those that didn't know - and things seem to be going quite well. Christmas holiday now since two weeks ago. I'm spending it with my fiancee - Silje. Some changes with the bass gear - the big amplfier rig is gone, since I have no steady gig these days, and so is the big pedal board. Perhaps I'll get the new Roland VB-99 to replace it, who knows. I've just got hold of a small powered PA cab to use as practice amp for the time being, it's a Tapco TH-15A. More on that later. Happy Holidays!
September 5th.:
She said yes!
August 28th.:
I am not giving up bass playing, not at all. But I am playing less now than before, and therefore I am offering much of my fine bass gear for sale. See if you find something interesting and send me an e-mail if you do find something.
August 25th.:
It has been a while. Summer has been nice - mostly working at ABB Robotics. Now I am at Bjergsted, where the institute for music and dance at the University of Stavanger is. I'll be studying music production and recording here for this following year. Looks good.
May 26th.:
I just uploaded an entire live album with the Ansgar Gospel Choir for you to download and listen to. Enjoy! Besides that, school is over and it's time to pack up and go home.... to work.
May 9th.:
Better late than never, the sound clips from the new CD have been uploaded. Six of them, about thirty seconds in length. Should give you some idea of what the CD is all about.
May 4th.:
Well, the new Ansgar Gospel Singers CD has finally arrived. You can order a copy on the Ansgar web page if you like. I may upload some sound clips from it later.
April 2nd.:
I have updated the Ansgar page with details on the small AGC tour this coming week-end. See you?
March 27th.:
We've been in the studio to record the Ansgar Gospel Choir CD. It has been great. I will put up sound clips when the record is done.
March 11th.:
So I have uploaded three songs to the Ansgar page, which you may download and listen to in order to get some impression of how we sound these days. These clips were recorded directly from the FOH desk (a huge MIDAS console) to my cheap Zoom H4 recorder, where the entire show was recorded directly to 192kbps mp3. Later tonight I put it through cubase for a bit of compression. Still it sounds as it usually does when you record like this. Not quite balanced. But OK nonetheless.
March 10th.:
See some photos from the recent 10-day Ansgar Gospel Choir tour of the west coast of Norway. Perhaps in a short while I'll also have some sound clips up.
February 26th.:
Finally the AGC tour dates are set. Come get your praise on!
February 1st.:
I came home from New Orleans with a terrible cold which I am still recovering from. Appearently they had some uncommonly cold weather there just when we were visiting. But we had a good time anyway. I made a good bit of recordings which I haven't had time to sort through yet, but I have uploaded two videos to youtube, featuring two songs we did at Franklin Avenue Babtist Church. Here's one and here's the other. Hopefully later I'll also publish some of the material I recorded myself. Laters.
January 13th.:
Well, in a few days I am leaving together with almost fifty other students for New Orleans, Louisiana, USA. We'll be there about ten days checking out the musical culture and stuff. Looking forward to that. Also, I have uploaded the (tentative) tour dates for AGC from now until June, including the scheduled New Orleans appearences (subject to change).
January 1st., 2008:
I wish you a happy new year, whoever you are. Thanks for visiting!
December 22nd.:
It'll be Christmas soon. Oh joy! Merry Christmas! Anyway. I have made some progress on my fretless Warmoth project. The body and neck have been given a thorough oil treatment, and I think it looks very nice. Oh, by the way, those photos are in a very high resolution.... perhaps too high. I just wanted to try it, so I borrowed my brother's Canon Ixus camera... and I shot new photos of my other basses as well. Just because.
October 31st.:
Today the new bass arrived, the one I mentioned a few days ago. It is amazing!
October 27th.:
It has been a while. I apologize. Not much to say, been busy with boring studies. Some news now though. New tour dates with the gospel choir which has a new bunch of people in it, including an almost entirely new band, with only me and Trond Tellefsen still there from last year. Also I haven't been able to cure my bass buying madness, there's a new bass on its way which you'll probably see here soon. Also I think I'll publish my music assignments here once they are done, which should be any time now. More later.
July 1st.:
Hello. Two new things: photos of my drumkit in its latest version, and some photos of the installation of a GK kit into my Surine bass.
June 10th.:
Well, I'm at home now, since two weeks ago. Trying to earn some money, you know. But here are some new sound clips demonstrating some of the possibilities of the Roland V-Bass system.
May 24th.:
Hi. Here are some sound clips from the CD we recorded earlier. Also one clip from one of the three tracks that the Arc Singers recorded while here. Those are on the same CD. I'll be back later with info on how to obtain a copy of the CD. As usual, Soon.
May 14th.:
So all of April went by without anything major. I've been busy at school. Exams are coming up, which will be nice. Some concerts with the choir, with Arc Singers from New Orleans joining. Ought to be fun. I've borrowed a video camera and with it hope to document some of this madness for posterity (whoever that is). Also the CD that we recorded earlier is done, it will be for sale at our concerts. I haven't gotten my hands on a copy yet, but I hope to be able to give you a taste or two of it here, soon. Until then, you may go to the Ansgar page and listen to a radio interview thing with our conductor, which closes with a track from the new CD.
March 29th.:
We did indeed arrive home safely, and I have spent the days writing my paper on Olivier Messiaen for the church music history class. It is done, and I am happy. Not quite happy with it, but happy that it is done. Anyway. We - that is the AGC - are going to a studio to record the tour material after pass-over, and I'm looking forward to that. I haven't done a lot of studio work before, so it'll be interesting. Apart from that I have uploaded the mobile phone camera photos I took while on tour, they are here.
March 20th.:
Today we crossed the bridge to Sweden and we've already done two scaled-down performances here in Malmö. Weather is better here, not so much wind as the first days in Denmark.
March 18th.:
We have reached Copenhagen without major difficulties, and after four shows the material is beginning to sit. Much bus driving, much youth with a slight bit more energy than I can appreciate, and some strange food occationally; but it's all good.
Alas I don't have photos or anything for you yet, but hang in there.
Also, now the pizzas arrived. Laters.
March 14th.:
Updated the tour schedule to reflect some last-minute changes.
March 8th.:
Things are moving along at a semi-frantic pace here. But I was able to get hold of the tour itinerary, it is here. Come see us.
February 27th.:
There has been a bit of snow here this past week. It's getting better though.
February 9th.:
V-Bass has arrived. More on that later. New tour dates for the AGC. Boredom is gone.
January 18th.:
I've settled in the new apartment, and am rather bored at the moment. The studies are going well though; lots of interesting subjects at this time. The AGC will have a nice bunch of tour dates this spring too, but I don't have the details yet. What I do have, is an updated bookmarks page.
January 8th., 2007:
I am back in Kristiansand, in a new apartment, tiny but nice and it's got a good view. Happy new year to all.
December 23rd.:
That's right, Merry Christmas to all! And thanks to Mark for the wonderful drawing which I have now removed since it is no longer Christmas.
November 6th.:
And since last time we've had about six concerts with the choir, and I've shot some photographs of mixed quality with my cell phone and uploaded them, and you can find them here. And I've also revised the links page with links to people I know from YWAM Ålesund who have web pages that I didn't know about (no, really!). Apart from that, school is going well, I'd say. We're starting a new module tomorrow, popular music history. It ought to be good.
October 3rd.:
So over a month has passed without me updating the front page. Sorry about that. I didn't have much to say, you see. But now at last there's some good new information: there's a new page about the Ansgar school and the Gospel Choir where I'll be playing bass. Also there's a new page about the new Surine bass guitar that arrived recently.
Don't forget to check out the tour dates on the Ansgar page. We might play near you sometime.
August 12th.:
I just arrived at Ansgar in Kristiansand. Looks promising. School starts Monday. Oh, if you didn't know, I'll be studying for a degree in music. More later.
July 12th.:
The new server seems to be working well. I have updated the bass pages.
June 1st.:
Hallgeir.no has moved to new servers. You may have noticed that there has been some trouble over here the last weeks. It should be all right now, though. Perhaps there will be some issues when I'm moving, but soon everything will be in place and working.
April 16th.:
I have updated the pedalboard page with some new photos, and there's a new page about the What compressor pedal, too. No sound clips yet, alas, I am still waiting for my new computer sound interface.
April 1st.:
You must check out this amazingly cute website!
January 28th.:
The new Benavente bass has arrived! It is a fantastic instrument in every way. Photos available.
January 13th., 2006:
Some updates to the Benavente building diary.
December 24th. 2005:
Merry Christmas! Be well, eat healthy food, enjoy good music!
November 25th.:
There's a new sound clip up at the bass sounds page, a version of preludio from partita no.3 in E-major, Johann Sebastian Bach. Also, there's a new photo of the Benavente bass under construction here.
October 23rd.:
Came home yesterday after spending a week in Ålesund, teaching basic video stuff in the new video track at the DTS. It has been very fun, very interesting: I have never taught anything before. A new challenge. Also it was fantastic to be back there, and meet again many of my old friends. Very nice. I hope I'll get another excuse to go back there again!
September 13th.:
It's my sister's birthday today. Also I've uploaded info on some older electronics projects: the FS-1, the Quadra phaser and the EH bass synth. Also, earlier I uploaded the old video from Japan 2001. And, I've made a web page for my new fretless Benavente anticipating its arrival... sometime soon, I hope...
August 12th.:
Some updates on the web pages: the Listerud bass page has some new stuff detailing recent modifications / improvements. A new page with a pictorial soldering guide, and another one detailing the reverb unit I recently finished. Finally the links page has seen some updates, including a complete copy of personal bookmarks. Be well.
July 19th.:
Came back from my trip to the Faroe Islands this morning. Click on the link for more details and photos.
July 5th.:
I have completed the internship. Happy! So I am home again. ... As for those photos - well, there aren't very many of them, but I put them here.
June 18th.:
Well, it is only two weeks left of my internship suddenly. I'm working on a bit of photos and stuff - especially from the production in Drammen last weekend. I hope to get it up soon. Also we're expecting some "backstage" video footage from one of the guys at Visjon Norge, once that comes in I'll put together a backstage featurette and upload to here. Until then, look here for a little color correction demo video.
May 26th.:
I've been thinking about putting together a newsletter sort of thing with photos and info about my internship ande life in Bergen. But it hasn't happened yet, obviously, and for that I apologize. I will try to make it happen soon, though.
Today we have a Tett På production, and I hope to snap some pictures of that for the newsletter. In the meantime, you may check out this promo that I put together - you'll find it here.
April 7th.:
Hi! I am now in the city of Bergen, and I've started my SVP internship at the TV ministry in the Levende Ord church. I've been here a week now, and so far it has been good. The people I am working with are nice, and they've got some quite exciting ideas and visions for the video / TV work. Also, the equipment is good. So here I'll stay until the beginning of July.
Also, this will hopefully be the last update before I get a new computer, which I've been waiting for for some time now. I'm going home for the weekend and will probably pick it up then. So soon I'll be able to upload new photos and videos and stuff to the web page. See you later!
March 21st.:
Well, the camera crane is alive. Not quite done yet, but definetly working. Alas that I don't have a computer (still!!) so I can't show you photos and videos yet. But it'll come. We didn't use the crane in the wedding though, as it is a bit big and attention demanding. Congratulations to Torill and Øyvind though! Great wedding!
The web server has seen some upgrades, and my forum isn't back up yet. And the daily bible verse isn't up either. It'll come.
February 23rd.:
My apologies for a couple of things: first for the recent down time(s) - the web site server got rooted, but it should be fixed now. Second: for the lack of updates and new stuff. I am still waiting for my new computer, and am only able to use a Windows box for the time being, making updates rather a chore. Some stuff is happening though: we are doing major upgrades at church, making a decent stage in the basement, and I am quite involved in that; and at home I am continuing the camera crane (look in the HMT section) which I will hopefully have done by Easter, as I'll shoot a wedding then. But, no pictures yet. Have patience.